copyright 2002. poor al.
Dutch V.40: SOLD
6X8", Acrylic on Canvas, July 2002.
Using typical Dutch design sense that favors compactness and practicality, the V.40 is the smallest grenade currently in production in the world. The grenade is actually 1/3 the size of the painting.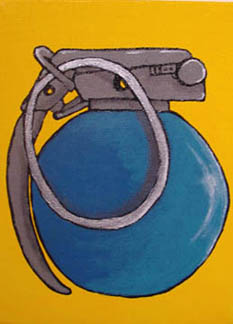 <<Back to the Grenades section...