copyright 2002. poor al.
US TH3 AN-M14: SOLD
6X8", Acrylic on Canvas, July 2002.
This time fuzed incendiary grenade from the 1960's, this grenade was used for destroying vehicles. It creates intense heat for 30-45 seconds and literally melts through the metal armor of its target.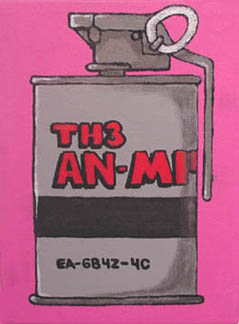 <<Back to the Grenades section...