copyright 2006. poor al.
Earthmart Icecream Truck
---
I was asked to do a piece for a show with an Ice Cream concept at NRKY gallery. (A one hit wonder gallery in downtown)
14X20" custom framed. $500-
Click on this link to listen to what the canvas 'sounds' like....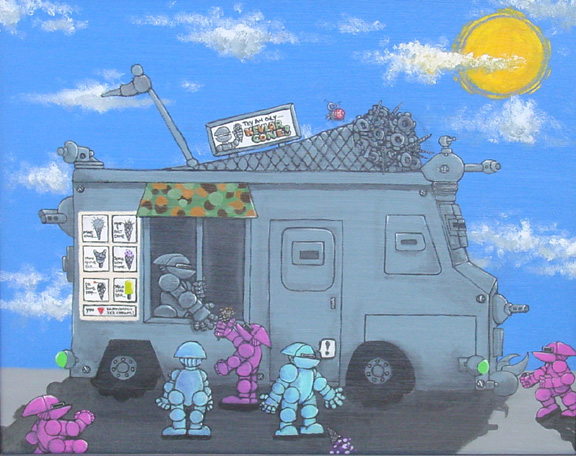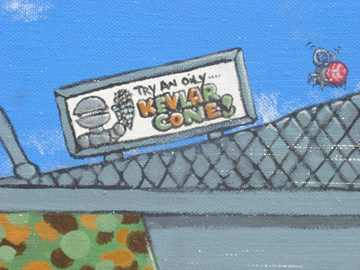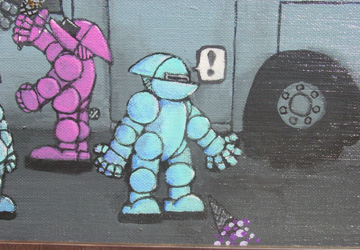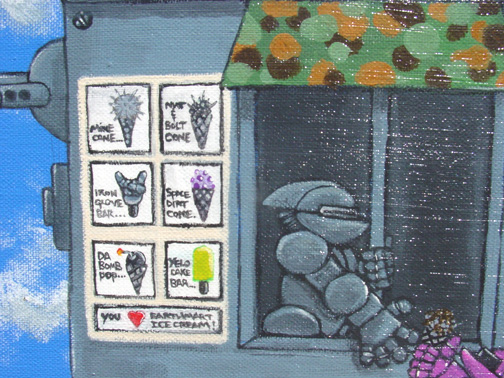 Please e:mail Poor Al for purchases and additional information: pooral@hotmail.com
< Return to Poor Al's Sound Box Canvas page.....