copyright 2003. poor al.
Circle of Violence (Live):
I had already painted this concept on an album sleeve for another group show, but decided to recycle it into a live painting. This was created at Garden, Create Fixate's yearly benefit show in October of 2003.
36X36" on board. GONE OVER FOR A NEW PAINTING.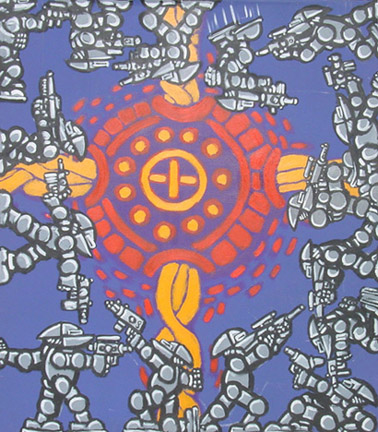 <<Back to the Live Paintings page...