copyright 2003. poor al.
EGO (live with Meex):
Meex and I were able to paint this very large canvas live at a club in Orange County that was thrown at the House of Blues at Disneyland. This was in August of 2003.
36X60" on canvas. SOLD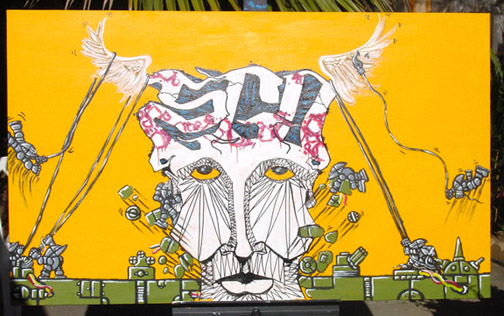 <<Back to the Live Paintings page...