copyright 2003. poor al.
The One That Might Escape:
This was created at the Jointz Magazine Summer Series party in July of 2003. (At the Mayan) This party was seriously packed!! It was sponsored by PF Flyers and the artists were also given shoes to paint on.
Other artists also painted; including, Mear, Spazz, ManOne, Relik, and Kofie.
30X40" on canvas. SOLD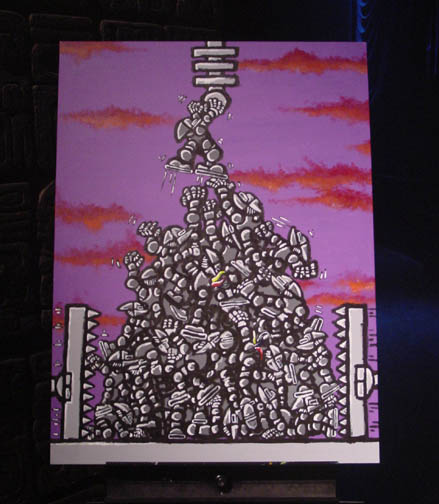 <<Back to the Live Paintings page...