copyright 2004. poor al.
Workhorse For Love, Part 2
---
The longer the robots work at bringing flowers, the larger the planters of flowers they need to pull. This is a commentary on the act of men buying women flowers to symbolize love. Although the act of buying flowers is fairly robotic and easy to accomplish, sometimes it feels like pulling a 1-ton cart filled with dirt and flowers.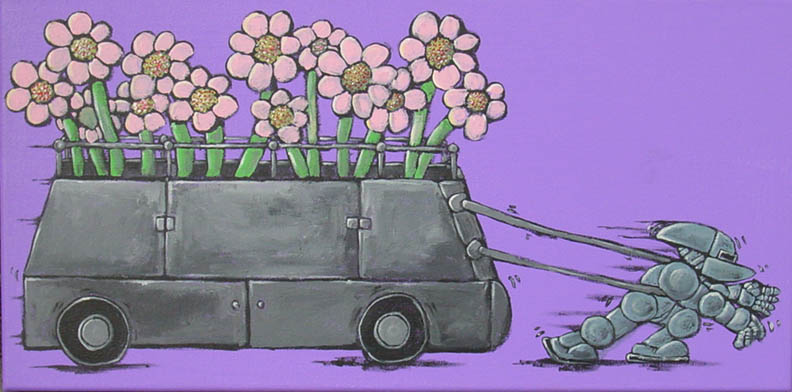 10X24", acrylic on canvas, May 31st, 2004. SOLD
---